Welcome to LaBella Hair Extensions!
Professional Salon Quality by LaBella
Available in all Colors (S) Natural Straight (W) Body Wave (FC) Fashion Colors
If you are looking for a reliable, reputable, and high-quality hair extension provider, LaBella Hair Extensions is your answer.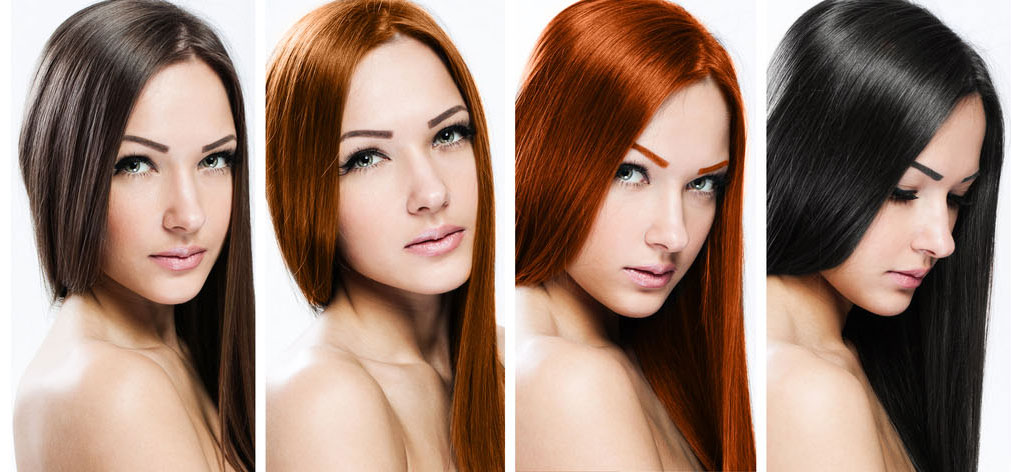 With decades of professional hair extension experience, our line of finely developed hair extensions was developed with longevity and durability in mind with providing stylists and customers the freedom and ability to style our hair over and over.
We distribute 100% Remy Human Hair Extensions. Our hair extensions are 100% cuticle intact and tangle free making our hair quality the most desirable among nationwide hair stylists.
Shop Our Collection of Hair Extensions


LaBella Luxury hair extensions are competitively priced and all made from the finest materials available on the market and available nationwide.
Our hair extensions are easy to blend and medium texture, the level of quality is unsurpassed and luxurious as our hair cuticles are stored in their original condition (REMY)
Luxury Keritian Hair Extension Types
Natrual Straight Hair Extensions from Blond to Black
Body Wave Hair Extensions from Blond to Black
Body Wave Hair Extensions from Blond to Black
Fashion Colors Hair Extensions from Blond to Black
LUXURY KERATIN HAIR EXTENSIONS
THE CELEBRITY-FAVORITE HAIR EXTENSIONS
Keratin Hair Extensions are 100% Human, REMY bonded to your natural hair by applying heat to the Keratin Tip of the extensions. Keratin is the natural protein found in our hair. Each strand is individually installed to allow a 360-degree movement, this gives your hair a beautiful and bouncy natural look.
20 Hair Strands per Pack
LaBella Keratin Hair Extensions Type:
100% Human Hair
100% REMY Hair
Tangle-free
Cuticle Intact
Easy-melting Keratin Tip
Silicone Protective Coating
Available Sizes: 18", 20", 22"
Available Colors: A wide range of colors
Fashion Colors: Availabe in a variety of colors.
Application Method: Heat Fusion
Application Duration: 2 to 3 hours
Life-Span: 4 to 6 months
Result:
Adorable Natural Look
Great Body & Volume
Strong & Durable
REMY hair are 100% unprocessed, human hair. In simple words, these are virgin hair that have never been treated with chemicals. Stylists recommend using REMY hair for extensions because they look natural, and healthy.
At Labella, we use only 100% genuine REMY hair for our hair extensions.
HOW ARE THE EXTENSIONS INSTALLED?
Keratin Hair Extensions are installed by using either a Heat Fusion Method or Weave Method (Recommended for African-American hair).
During the Heat Fusion method, your stylist will apply heat to the Keratin tip of the extensions after placing the hair strand in the perfect position. The heat will melt the keratin and form a natural bond between your hair and the extensions.
WHY SHOULD I BUY LABELLA KERATIN HAIR EXTENSIONS ONLY?
At LaBella, we have studied hair for years. Our 30 years of experience in the hair industry allowed us to perfect the art of hair extensions. We are very picky and choose only the best quality. Our Keratin Extensions are made of Human Hair, and have a Silicone coating that protect your extensions for a longer time.
HOW DO I KNOW WHICH KERATIN HAIR EXTENSION TO CHOOSE?
According to our expert team of stylists, you need the following information:
Desired Length: we have sizes from 18" – 22".
Desired Volume: this tells you how many packs to buy.
Desired Color: we have a wide range of natural & dyed hair colors.
Desired Texture: naturally straight or body wave, your choice.
WHAT IF I WANT DYED HAIR EXTENSIONS?
No problem. We have hair extensions in all natural hair colors ranging from deep black to blonde.
If you a more vibrant and bold look, we have extensions dyed in more than 10 colors. Please remember, we only use virgin hair and then dye them. This not only gives your extensions the best color, but also keeps them looking healthy and full of life.
HOW MANY PACKS DO I NEED?
This depends on your desired volume. We recommend:
For Volume: 4-5 packs
For a full-head of long length and volume: 5 to 7 packs
You can also contact our Customer Service for further information.
WHAT COMES IN ONE LABELLA HAIR EXTENSIONS PACK?
One Labella Keratin Extensions Pack comes with 20 Strands of REMY hair with Keratin tip.
HOW LONG WILL THE LABELLA KERATIN EXTENSIONS LAST?
LaBella Hair Extensions uses only virgin human hair, this means the hair are damage-free and will last long.
Moreover, we add a silicone coating that gives the extensions an added layer of protection and a longer life span.
Therefore, our hair extensions last for almost 6 months.
HOW DO I TAKE CARE OF MY EXTENSIONS?
Hair extensions need proper care to last longer. Here's the best tips from our expert stylists:
Use a mild shampoo.
Use products that are sulphate-free.
Try to avoid too much styling and heating products.
Use combs and brushes recommended for extensions.